Thursday, July 15, 2021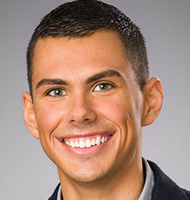 Brandon Barnes is a digital forensics examiner at Sensei Enterprises, Inc. and specializes in electronic evidence analysis, data recovery, and forensic reporting. Brandon is an EnCase Certified Examiner (EnCE). He originates from Pennsylvania, where he received his Bachelor of Science in Digital Forensics at Bloomsburg University. He can be reached at [email protected].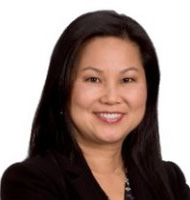 Kim Bey has been a Certified Public Accountant since 1990 and is celebrated as one of the District of Columbia's top tax experts and business advisors. She is an author of the Amazon best-seller Secrets of a Tax-Free Life: Surprising Write-Off Strategies Most Business Owners Miss. She provides the District's attorneys with expert tax advice to help them manage their own practices. She speaks regularly for the D.C. Bar as well as for the Maryland Bar Association and other groups.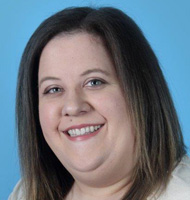 Erica Birstler is the Vice President of CosmoLex, developers of the only fully integrated case management, billing, and complete accounting system specifically designed for law offices. Ms. Birstler's degree is in Business Administration, and she has nearly a decade of experience in the legal software industry, catering to the specialized technology needs of small to mid-sized law firms. She is passionate about helping legal professionals improve the way their law firms run. She has given numerous presentations across North America on legal technologies such as law practice technology management, cloud computing, and legal billing & trust accounting compliance to help spread her knowledge. She can be contacted at [email protected].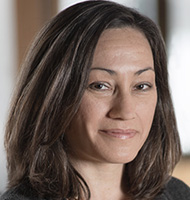 Niki Black, Esq. is a Rochester, New York attorney, author, journalist, and the Legal Technology Evangelist at MyCase, legal practice management software. She is the nationally-recognized author of Cloud Computing for Lawyers (2012) and co-authored "Social Media for Lawyers: The Next Frontier" (2010), both published by the American Bar Association. She also co-authors "Criminal Law in New York," a Thomson Reuters treatise. She writes regular columns for Above the Law, ABA Journal, and The Daily Record, has authored hundreds of articles for other publications, and regularly speaks at conferences regarding the intersection of law and emerging technologies. She is an ABA Legal Rebel, and is listed on the Fastcase 50 and ABA LTRC Women in Legal Tech. She can be contacted at [email protected].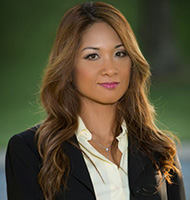 Ada Chan, Esq. came to the United States for college and has been here ever since. She is a native of Hong Kong and is fluent in Cantonese. Ms. Chan began her legal career as an immigration attorney in 1996 handling a variety of cases, including H-1B visas, labor certification, political asylum, adjustment of status, K visas, removal of conditional status, petition for relatives and naturalization petitions. In 1998 she formed a law partnership with Mark M. Rollins, creating the Rollins and Chan Law Firm.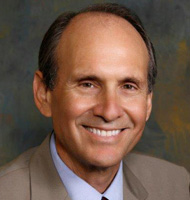 Claude Ducloux, Esq. is an attorney licensed in Texas, Colorado and California and speaks regularly on legal ethics, law office management, and trial-related topics. Mr. Ducloux has a long legacy of bar service, and on January 1, 2018, was appointed by the Supreme Court of Texas to a 3-year term on the Supreme Court Committee on Disciplinary Rules & Referenda. He is Board Certified in both Civil Trial Law and Civil Appellate Law by the Texas Board of Legal Specialization. During his 40+ year career, Mr. Ducloux has received the State Bar of Texas' highest awards for CLE, legal ethics, professionalism, pro bono, and public service. He has written more than 150 articles on ethics, law office management, and practice skills and has been invited to speak in more than 250 programs since January 1, 2016.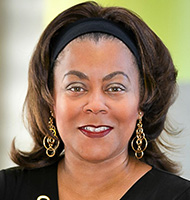 Tatia Gordon-Troy, Esq. is a Maryland attorney and a career publisher with more than 25 years of experience developing books for lawyers and law firms and building content-based marketing strategies in the form of magazines, newsletters, monographs, blog posts, and white papers. She possesses an extensive background in law, journalism, and marketing and is an experienced writer and editor who is passionate about making people sound better than they ever thought they could. What author wouldn't want that? Ms. Gordon-Troy is the founder and CEO of Ramses House Publishing LLC, an author services company that is designed to help lawyers and law firms independently publish to market themselves and their practices, to leverage their expertise, and to grow their businesses. Connect with her on LinkedIn, Twitter @tatia_troy, and search Clubhouse using @behind the book.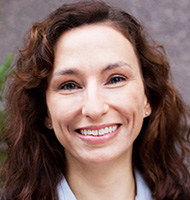 Mary Ellen Hickman, MBA is the head of Hickman Consulting Partners and a seasoned business and marketing strategy consultant with more than twenty-five years of experience in the U.S. and overseas. She is best known for her ability to work with business owners and executives to create practical, effective strategies and plans that significantly increase a company's short-term and long-term profitability. Ms. Hickman began her career by starting a business to market new products in Ukraine. After returning to the U.S., she worked to expand and launch new brands in the highly competitive U.S. consumer packaged goods market for Kraft, Warner-Lambert, and Coors. Now, she and her team of marketing experts develop marketing plans and strategies and serve as an outsourced marketing department for leaders of growing businesses.
A frequent speaker, Ms. Hickman leads highly rated interactive webinars and workshops for organizations that include the Practice Management Advisory Service of the D.C. Bar, American Marketing Association's D.C. chapter, the Center for Nonprofit Advancement, and American University. As an educator, she wrote the curriculum and taught one of the first nonprofit marketing courses for Marymount University graduate business students.
Ms. Hickman received her MBA from the Darden Graduate School of Business at the University of Virginia and her bachelor's degree in Russian from Georgetown University.
For more information, please see www.hickman-partners.com.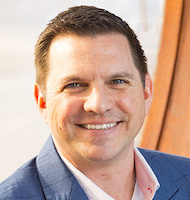 Mark Homer is founder and CEO of law firm marketing agency Get Noticed Get Found (GNGF). He brings over twenty-five years of experience in marketing and technology to help lawyers grow their law firm business. He leads an amazing team that delivers effective results to clients with a focus on matching marketing strategies to a law firm's business goals. Through his best-selling book, Online Law Practice Strategies, his speaking, active blog, and online videos, Mark's goal is to help law firms of all sizes whether they are a client or not.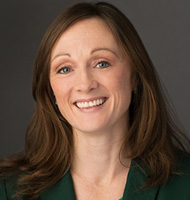 Niki Irish, LICSW is the education/outreach specialist for the D.C. Bar Lawyer Assistance Program. She has over ten years' experience in counseling and mental health. She has a B.S. in Psychology and Family Studies from Stevenson University (formerly Villa Julie College) and an MSW from the University of Maryland School of Social Work, with a concentration in Employee Assistance Programs.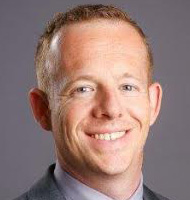 Mark Lefever is a vice president of Sales and Client Management for USI Affinity. He is primarily responsible for clients in Pennsylvania, Texas and Washington, D.C. With more than 12 years of experience in the insurance industry, Mr. Lefever has extensive knowledge about many different insurance programs. Prior to joining USI Affinity he worked for American Income Life where he gained experience in several different roles. Most notably, Mr. Lefever was a supervising agent and oversaw a team of sales representatives. He also oversaw the interviewing of potential hires and new employee training on American Income Life's products. In addition, he was responsible for the Life and Health program for Pennsylvania.
Mr. Lefever frequently speaks at Pennsylvania and Philadelphia Bar Association events, and other local Pennsylvania Bar Association events on avoiding malpractice claims and the importance of insurance in the legal industry.
He has a Life and Health Insurance License in Pennsylvania as well as a Property and Casualty License in Pennsylvania. He also holds many non-resident producer licenses for various other states. He graduated from The University of Pittsburgh in Pennsylvania with a Bachelor Degree in Political Science.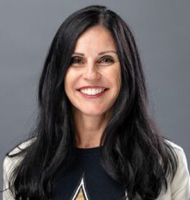 Adriana Linares, Esq. is a legal technology consultant with her company, LawTech Partners. Using her practical and personal approach she helps legal professionals use technology to maximize skills and investments through training and consulting.
She served as Chair of ABA TECHSHOW 2017; works as a technology consultant to the Florida Bar Board of Governors; and serves as the Technology and Practice Management Advisor of the San Diego County Bar Association.
Listen and watch as she disarms successful lawyers with her wit and humor and gets them to divulge their pearls of wisdom on monthly episodes of the New Solo podcast, and weekly on Litera.TV during her segment, LawTech Connect.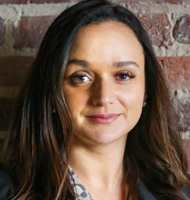 Nefra MacDonald is a legal technology and wellness speaker who, as the team lead of Affinity Partnerships at Clio, works with bar associations and other legal organizations to help lawyers succeed in their practices. Having worked in legal for over a decade, she understands the pain points that affect legal professionals, and uses her experience to help lawyers streamline processes and run a better business. A graduate of the University of Miami, Ms. MacDonald is passionate about bringing a practical lens to each one of her presentations, so each attendee leaves with a takeaway that can improve their day-to-day. She has been a speaker at the Clio Cloud Conference, ABA TECHSHOW, and at many other legal conferences across North America.
Amy Mann is Director of Communications at LawPay and is passionate about sharing the possibilities of payment technology with law firms and other professional services. She has experience working in the legal, financial services, and research/educational industries over the past decade. She lives in Austin, TX with her three dogs and an unknown number of foster dogs at any given time.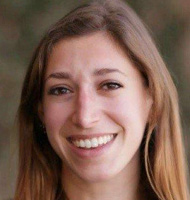 Maddy Martin is the head of growth and education at Smith.ai, which provides integrated communication services for small businesses (primarily solo and small law firms), including their virtual receptionist & intake service, live website chat, and text answering. She has spent the last decade growing tech startups from New York to California, and has expertise in digital marketing, lead conversion, email marketing, social media, SEO, affiliates, and event marketing.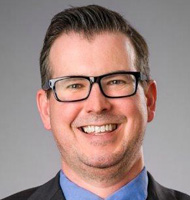 Michael Maschke is the chief executive officer at Sensei Enterprises, Inc. Mr. Maschke holds a degree in telecommunications from James Madison University. He is an EnCase Certified Examiner (EnCE), a Certified Computer Examiner (CCE #744), a Certified Ethical Hacker (CEH), an AccessData Certified Examiner (ACE), and a Certified Information Systems Security Professional (CISSP).
Mr. Maschke is an associate member of the American Bar Association and has spoken at the ABA TECHSHOW conference on the subject of cybersecurity. He is currently an active member of the ABA's Law Practice Division: Technology Core Group and is on the Fairfax Law Foundation Board of Directors. Mr. Maschke is a 2019 Fastcase 50 award recipient. He is also a co-author of Information Security for Lawyers and Law Firms, (American Bar Association, 2006) and the 2008-2020 Solo and Small Firm Legal Technology Guides (American Bar Association, 2008 – 2020).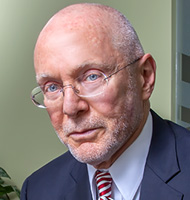 Dan Mills, Esq. is the associate director of the D.C. Bar Practice Management Advisory Service, Regulation Counsel. Mr. Mills helps lawyers with the business of their law office. He is a member of the D.C Bar and leads day-one of "Basic Training & Beyond," a two-day, monthly, free program for small firm lawyers in the District. The program received the ABA's Gambrell Award for Professionalism in 2011. Mr. Mills co-leads the annual multi-session "Successful Small Firm Practice Course," an in-depth eight-part exploration of starting and growing a small firm. The Course received the Gambrell Award in 2015.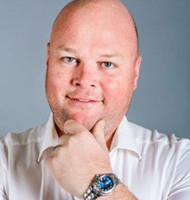 Jack Newton is the CEO and co-founder of Clio and a pioneer in cloud-based legal technology, Mr. Newton has spearheaded efforts to educate the legal community on the security, ethics, and privacy issues surrounding cloud computing, and has become a nationally recognized writer and speaker on these topics. He co-founded and is President of the Legal Cloud Computing Association (LCCA), a consortium of leading cloud computing providers with a mandate to help accelerate the adoption of cloud computing in the legal industry and is the author of The Client-Centered Law Firm, a bestseller that's helping law firms thrive in today's experience-driven era.
Mr. Newton has been recognized as EY's Entrepreneur of the Year, and Clio has been recognized with many national and international awards for its culture, management, customer support and rapid growth rate, including Deloitte's Best Managed Companies, Deloitte's Technology Fast 50, and Canada's Most Admired Corporate Cultures. Mr. Newton was also named a 2019 Fellow to the College of Law Practice Management and he sits on the board of ROSS Intelligence, an AI-powered legal research provider, and is an investor and advisor to early-stage legal tech startups. You can connect with him on twitter at @jack_newton.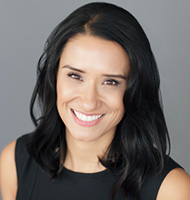 Yvonne Eckert Olivere, Esq. is Vice President of Practice Success at WealthCounsel. In this role, she oversees initiatives aimed at helping attorneys at any stage of their career build, grow, and transition their law business. She regularly teaches workshops and webinars for new and transitioning attorneys and coaches attorneys (both group and individual coaching) on practice building topics. Prior to joining WealthCounsel, Ms. Olivere had her own private practice in Denver for almost 15 years, which focused exclusively on estate planning and probate and trust administration. She also taught trusts and estates to paralegals. Before entering the legal field, she was active duty in the United States Air Force and is proud to be the fourth generation in her family to serve in the military. Ms. Olivere received her JD from the University of Texas School of Law and is licensed to practice in Colorado. She now lives in Florida with her three children, and in her spare time practices yoga, travels, and cooks.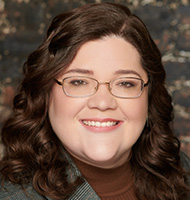 Erin Page, Esq. is senior law librarian and reference attorney with Fastcase. She is a graduate of the William and Mary Marshall Wythe School of Law, where she received honors in Legal Practice. She also received a BA in Classics from St John's College, Annapolis, and a master's degree in Legal Library Science from Catholic University. Prior to working with Fastcase, Ms. Page worked for 8 years as an attorney with Convergent in Insurance Mediation and as company trainer/ CLE coordinator.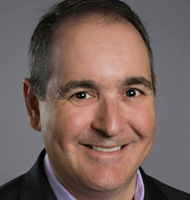 Seth Price, Esq. is an accomplished attorney and transformational thought leader. He is a founding partner and the business backbone of Price Benowitz LLP as well as the founder and CEO of BluShark Digital. Mr. Price took a two-person law firm and scaled it to 36 lawyers in less than a decade. Now he has taken the same digital power that built the firm to create a best-in-class digital agency focused on the legal sector in BluShark Digital.
Mr. Price has been a frequent lecturer and moderator at some of the largest and most influential law conferences in the United States, speaking on the tools and strategies law firms can use to align their business development with changing consumer habits. He has spoken on topics including but not limited to, how to build a firm, ethics, best practices for firm operations, search engine optimization (SEO), and digital marketing.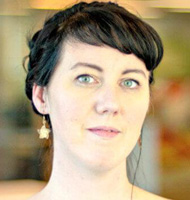 Rio Peterson is the Affinity Programs coordinator at Clio. She initially joined Clio in 2017 as a member of Clio's award-winning Customer Support team and gained an in-depth knowledge of Clio's products and customers. Now, she works to build flourishing relationships with legal associations across the United States and Canada. She works passionately to educate lawyers on the importance of using data to build better practices and drive the legal industry forward.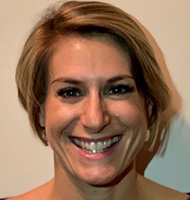 Bonnie Prober, Esq. practiced law for over a decade at a large corporate defense firm, a small plaintiffs' litigation boutique, and the Department of Justice, where she recognized the need for greater awareness about and attention to the mental and physical health and wellness of attorneys across both the public and private sectors. She returned to school for a Master's of Social Work, with a concentration in Behavioral Health/ Employee Assistance Programs. Drawing upon her experience as a litigator, she now promotes education and awareness within the legal community about mental health and substance abuse issues, resources, and stress management techniques. Ms. Prober also is launching a practice to provide mental health counseling to legal and other professionals and to assist firms with the development of wellness initiatives and evaluation of policies and procedures, with an eye toward enhancing mental health and wellness throughout the legal community. Her areas of expertise include workplace stress and anxiety, substance abuse, depression, grief, relationship issues, life changes and transitions, and other mental health and wellness concerns impacting working-age adults.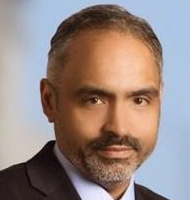 Mark Rollins, Esq. began his career as a Covington and Burling Westwood Fellow with Neighborhood Legal Services. Immediately after his fellowship ended in 1997, he started to pursue his passion as a criminal defense lawyer. Mr. Rollins is a member of the Federal court of the District of Columbia and the State of Maryland. He has tried over 60 criminal jury trials and thousands of criminal bench trials. He has been on the Criminal Justice Act Panel since 1997. In 1998 Mr. Rollins formed a law partnership with Ada Chan, creating the Rollins and Chan Law Firm.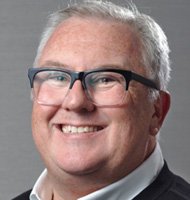 Jay Ruane, Esq. is a law firm managing partner with over 20 years of experience running profitable law firms with multiple six and seven figure practice groups. Jay is an author of the Amazon® best seller law practice management book Tiger Tactics and a frequent speaker on the topics of law firm management, systems and digital marketing. He is also the CEO of FirmFlex, a social media marketing agency for attorneys and curator of the Systemizing Your Law Firm for Growth group on Facebook.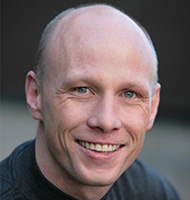 Conrad Saam is the founder of Mockingbird Marketing– an agency delivering advanced online marketing exclusively for the legal industry. He is one of 34 Google Small Business Advisors with a focus on SEO and PR. Prior to Mockingbird, Mr. Saam architected Avvo's ascendancy from concept to legal directory market leader through advanced SEO strategy. He previously ran the marketing team for the widely popular restaurant app, Urbanspoon. He is a frequent guest speaker at Local U, a panelist of David Mihm's Local Search Ranking Factors survey, a frequent speaker on search – including at Mozcon, SMX, SearchFest and Pubcon. He was an early contributor to Search Engine Land's In-House column, has been featured in USA Today, The New York Times and the Huffington Post and is the author of The FindLaw Jailbreak Guide. Mr. Saam holds an MBA from the Ross School of Business at the University of Michigan and tweets @conradsaam.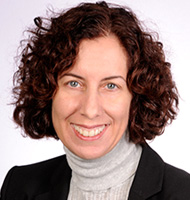 Rebecca Sattin is Chief Information Officer of World Software Corporation and part of the ALT Founding Circle. She was formerly at Mitchell Silberberg & Knupp, LLP for 18 years, where she was Director of Information Technology. She has more than 30 years of experience in law firm technology. In the last several years she has spoken to law firms and bar associations about cybersecurity. Ms. Sattin has spoken on various other topics such as design thinking, collaboration, and deployment planning at the International Legal Technology Association (ILTA) conferences, LegalTech Shows and other technology forums. She has also served on the advisory board for LA City College's Computer Technology department and currently serves on the advisory board for the Ithaca College Cybersecurity Program.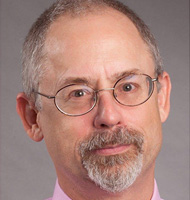 Dan Schumack, Esq. has presented more than a dozen different ethics-focused continuing legal education courses at the D.C. Bar since 2006.
He represents lawyers who need Bar complaint defense in the District, Virginia, or Maryland; law firm partnership agreements (and unwinds); law firm continuity/succession planning; fee dispute arbitration or litigation; and private ethics advice. Mr. Schumack has been court-appointed in the District's disciplinary system to defend the interests of lawyers who are allegedly incapacitated. He has also been appointed to liquidate the files and trust accounts of deceased or incapacitated lawyers.
Mr. Schumack is a member of the D.C. Bar's Legal Ethics Committee and the D.C. Bar's Communities [formerly Sections] Committee. He has also been serving as a civil motions conciliator in Fairfax Circuit Court for more than ten years.
Mr. Schumack has previously served as a hearing committee chair for the District of Columbia's Board on Professional Responsibility and as vice chair of the D.C. Bar's Rules of Professional Conduct Rules Review Committee. He has also served as: Secretary of the D.C. Bar's Board of Governors; a member of the D.C. Bar's CLE Committee; a member of the D.C. Bar's former Practice Management Advisory Service Committee; and as a member of the Board of Directors of the National Kidney Foundation of the National Capital Area. Mr. Schumack is a 1987 graduate of American University's Washington College of Law. He is a member of APRL (the Association of Professional Responsibility Lawyers) and is AV Rated by Martindale-Hubbell.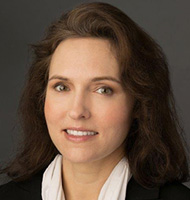 Erika Stillabower, Esq. is a senior legal ethics counsel at the District of Columbia Bar. Since 2013, she has provided guidance to members of the D.C. Bar seeking information on the interpretation and application of the D.C. Rules of Professional Conduct.
Ms. Stillabower contributes to columns on legal ethics that appear in the Washington Lawyer and regularly serves as faculty on MCLE accredited ethics courses. In addition, she provides staff support to the Legal Ethics Committee and the Rules of Professional Conduct Review Committee of the D.C. Bar. In connection with her committee work, she assists in drafting informal chair letters and published Legal Ethics Committee opinions.
Ms. Stillabower previously spent eight years as an associate at a D.C. law firm, where her practice focused on white collar criminal defense and government litigation. In that capacity, she regularly represented clients from a variety of industries, including pharmaceuticals, manufacturing, and banking and financial services, before the United States Department of Justice and the Securities and Exchange Commission. She also developed experience in compliance counseling and the implementation of and adherence to corporate integrity agreements.
Ms. Stillabower graduated from Georgetown University Law Center, where she served as an associate editor of the Georgetown Law Journal.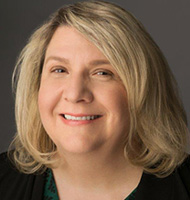 Hope Todd, Esq. is the associate director of Legal Ethics, Regulation Counsel, at the District of Columbia Bar. Since 2006, Ms. Todd has provided legal ethics guidance through the D.C. Bar's Ethics Helpline on the interpretation and application of the D.C. Rules of Professional Conduct. Ms. Todd regularly teaches ethics CLEs and has served on panels for local, national, and international audiences. She is a contributing author for the "Speaking of Ethics" column for the Washington Lawyer.
Ms. Todd is staff counsel to the D.C. Bar Rules of Professional Conduct Review and Legal Ethics Committees and also serves as a staff consultant to the Bar's Global Legal Practice Committee. Ms. Todd is a former member of the ABA Standing Committee on Ethics and Professional Responsibility (SCEPR) (2014 to 2017) and served as the SCEPR liaison to the ABA Commission on the Future of Legal Services. She is a member of the National Organization of Bar Counsel (NOBC) and participates on the NOBC subcommittee on Entity Regulation. She is a member of the Association of Professional Responsibility Lawyers (APRL) and the ABA Center on Professional Responsibility. Before joining the D.C. Bar in 1998, Ms. Todd was in private practice in the state of New York. She is a graduate of the T.C. Williams School of Law at the University of Richmond and holds a B.A. in public policy from the College of William and Mary.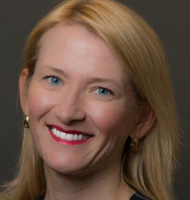 Kristin Tyler, Esq. is co-founder of LAWCLERK and leads their marketing and business development efforts, with a focus on helping busy attorneys rethink their workflows. She is also a partner at the law firm of Garman Turner Gordon where she has practiced in trusts and estates for over 15 years. She has seen firsthand how LAWCLERK can help attorneys be more productive and profitable and is committed to demonstrating that being a lawyer doesn't have to mean working insane hours and missing time doing the things you enjoy with the people you love. In addition to being a lawyer and entrepreneur, she is a proud mom and firm believer that the practice of law can be rewarding despite its daily demands.