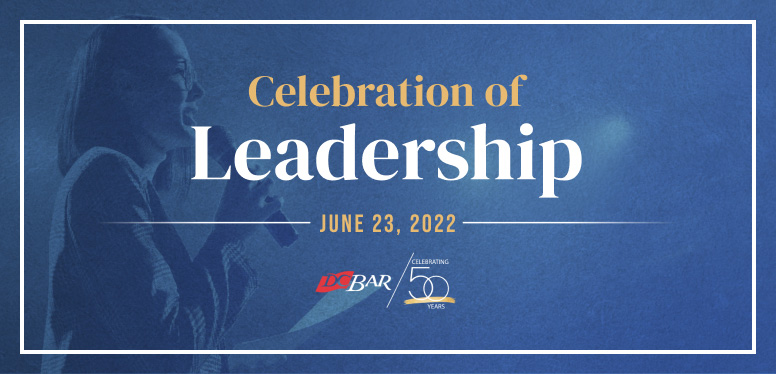 The annual D.C. Bar Celebration of Leadership honors the extraordinary achievements of D.C. Bar members and officially welcomes the newly elected D.C. Bar officers, members of the Board of Governors, and American Bar Association delegates.
Congratulations to the 2022 Annual Award Winners!
During the D.C. Bar's annual Celebration of Leadership, we recognized the people and organizations who have worked tirelessly to improve the profession and the greater legal community through public service, volunteer hours to help improve access to justice, and development of new projects and initiatives.
The Thurgood Marshall Award and Beatrice Rosenburg Award were also presented to individuals showing commitment to equal justice, and career accomplishment in public service. In honor of the D.C. Bar's 50th anniversary, six Communities members also received inaugural Trailblazer Awards for their leadership in their respective practice areas.
Learn more about these award recipients below:
Welcoming New Leadership
The 2022 Celebration of Leadership also included the swearing of Ellen M. Jakovic as the new D.C. president.
Get Involved
Members of the D.C. Bar are eligible to explore networking, professional development, and leadership opportunities by joining one of the Bar's practice area-focused communities.