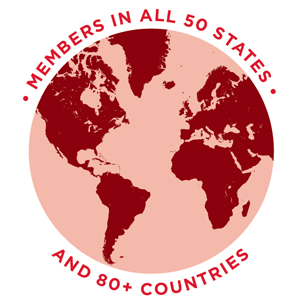 Welcome to the District of Columbia Bar! Whether you're working from a virtual office in Singapore or at a firm in the nation's capital, the D.C. Bar offers its members numerous opportunities to enrich careers and uplift the community. Established in 1972, the D.C. Bar empowers its members to achieve professional success by offering community, value, innovation, service, leadership, and education.
Learn more about the organization with the networking opportunities available as part of the exclusive benefits you receive for being a valued member.
Want to stay up to date with the latest at the Bar? Follow us on LinkedIn, Twitter, Facebook, Instagram, and YouTube, as well as sign up for our daily D.C. Bar Legal Brief, which offers tailored news stories from thousands of media outlets for the busy lawyer.