SEPTEMBER 18, 2020
REGISTRATION CLOSED
Program Listing Seminar Descriptions Speakers Sponsors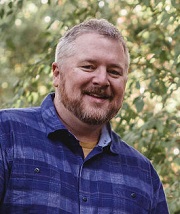 Mike Bigelow spent more than a decade working in New York and California firms of all sizes doing everything from personal injury to criminal defense to participating in the world's biggest antitrust suit. He then undid all the progress he'd made on his law school student loans when he got an MBA to help him better serve small firms for several years as a business consultant and legal technology enthusiast. These days, he is the PhantomPDF product marketing manager for legal and courts at Foxit Software.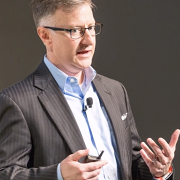 Ed Walters is the CEO of Fastcase, a legal publishing company based in Washington, D.C. Fastcase is one of the world's fastest-growing legal publishers, serving more than 900,000 subscribers from around the world.
Before founding Fastcase, Ed worked at Covington & Burling, in Washington D.C. and Brussels, where he advised Microsoft, Merck, SmithKline, the Business Software Alliance, the National Football League, and the National Hockey League. His practice focused on corporate advisory work for software companies and sports leagues, and intellectual property litigation.
Ed earned an A.B. in government from Georgetown University and a J.D. from the University of Chicago. He served as an editor of The University of Chicago Law Review. From 1996-97, he served as a judicial clerk with the Hon. Emilio M. Garza on the U.S. Court of Appeals for the Fifth Circuit. Ed worked in The White House from 1991-93 in the Office of Media Affairs and the Office of Presidential Speechwriting.
He is an adjunct professor at the Georgetown University Law Center, where he teaches The Law of Autonomous Vehicles, and at Cornell Tech, where he teaches The Law of Robots, a class about the frontiers of law and technology. He is the author and editor of Data-Driven Law (Taylor & Francis 2018).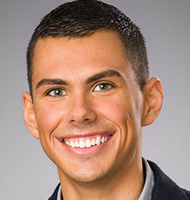 Brandon Barnes is a digital forensics examiner at Sensei Enterprises, Inc. and specializes in electronic evidence analysis, data recovery, and forensic reporting. Brandon is an EnCase Certified Examiner (EnCE). He originates from Pennsylvania, where he received his Bachelors of Science in Digital Forensics at Bloomsburg University. He can be reached at [email protected].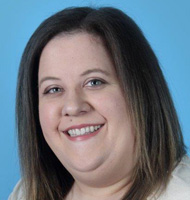 Erica Birstler is the vice president of CosmoLex -- developers of the only fully integrated legal practice management, billing & trust accounting system specifically designed for solo and small law firms. Ms. Birstler's degree is in Business Administration and she has nearly a decade of experience in the legal software industry, catering to the specialized technology needs of small to mid-sized law firms. She is passionate about helping legal professionals improve the way their law firms run and she has given numerous presentations across North America on legal technologies such as law practice technology management, cloud computing, and legal billing & trust accounting compliance to help spread her knowledge.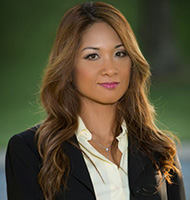 Ada Chan, Esq. came to the United States for college and has been here ever since. She is a native of Hong Kong and is fluent in Cantonese. Ms. Chan began her legal career as an immigration attorney in 1996 handling a variety of cases, including H-1B visas, Labor Certification, Political Asylum, Adjustment of Status, K visas, removal of conditional status, petition for relatives and naturalization petitions. In 1998 she formed a law partnership with Mark M. Rollins, creating the Rollins and Chan Law Firm.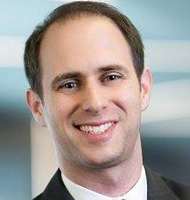 Paul Diver, Ph.D., is an associate director in Berkeley Research Group's (BRG) Washington, D.C., office. He holds a Ph.D. in Statistics, a Masters in Mathematics and Statistics, and a Masters in Economics. Dr. Diver has provided statistical and economic analysis pertaining to horizontal and vertical competition, intellectual property, and damages matters heard before federal and state courts, administrative law judges, and regulatory commissions. He has also provided consulting services for clients across a wide variety of industries including healthcare, automotive, telecommunications, luxury goods, and waste collection and disposal. Dr. Diver has applied statistical and econometric techniques in solving complex problems, including regression analysis, cluster and classification analysis, and comparative studies analysis. Dr. Diver has also developed complex sampling designs, drawn samples, and evaluated the statistical validity of samples and their associated extrapolations for clients.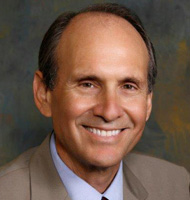 Claude E. Ducloux, Esq. is an attorney licensed in Texas, Colorado and California and speaks regularly on legal ethics, law office management, and trial-related topics. Mr. Ducloux has a long legacy of bar service, and on January 1, 2018, was appointed by the Supreme Court of Texas to a 3-year term on the Supreme Court Committee on Disciplinary Rules & Referenda. He is Board Certified in both Civil Trial Law and Civil Appellate Law by the Texas Board of Legal Specialization. During his 40+ year career, Mr. Ducloux has received the State Bar of Texas' highest awards for CLE, legal ethics, professionalism, pro bono, and public service. He has written more than 150 articles on ethics, law office management, and practice skills and has been invited to speak in more than 250 programs since January 1, 2016.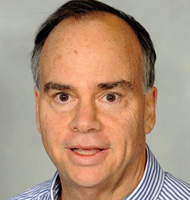 Geoffrey Gilbert, Esq. coaches lawyers, accountants and c-level business executives in how to be more effective in their businesses. Before that, he practiced law for 15 years. During his time practicing law, he built his own firm and represented 650 physicians and dentists. He later coached many of these professionals to assist with managing employees and with practice and business decisions.
Prior to practicing law, he practiced as a CPA for six years including working in the tax departments of Ernst & Young and Laventhol & Horwath, both national accounting firms. While a full-time CPA, he attended law school at night, so he knows what it is like to juggle an impossible schedule. He learned how to focus on what's important.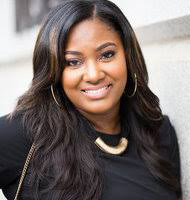 Nakia Gray, Esq. is a multi-faceted attorney and business strategist who leverages her expertise in branding and marketing to create profitable and protected brands for hard-working entrepreneurs. An out-of-the-box thinker with an unwavering passion for empowering others to protect what matters most to them, she owns and operates Gray Legal, P.C. - a modern and innovative law firm uniquely designed for digital entrepreneurship.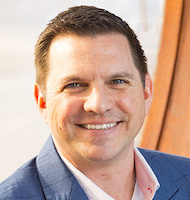 Mark Homer is CEO of GNGF, a leading law firm marketing agency. At GNGF, Mark leads the team to help empower and educate law firms to grow their practice. He is co-author of "Online Law Practice Strategies" and often speaks around the U.S. on marketing and social media ethics for law firms. Download GNGF's latest guide, "Know Your Legal Marketing ROI," here. Follow Mark @mark_homer.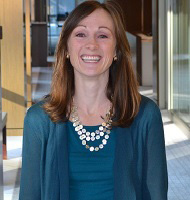 Niki L. Irish, LICSW is the education/outreach specialist for the D.C. Bar Lawyer Assistance Program. She has over ten years' experience in counseling and mental health. She has a B.S. in Psychology and Family Studies from Stevenson University (formerly Villa Julie College) and an MSW from the University of Maryland School of Social Work, with a concentration in Employee Assistance Programs.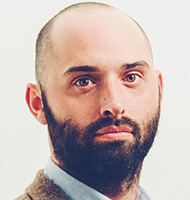 Thomas Hamilton, Esq. is the vice president of Strategic Partnerships at ROSS Intelligence, the company behind ROSS, the world's first artificially intelligent lawyer. Mr. Hamilton works with sole practitioners, legal aid groups, state bar associations, law firms and law faculties to put the power of ROSS into their hands.
Previously, he worked at the Toronto office of Dentons, where he focused in corporate/commercial law. It was in law school, and later at Dentons, that he began to think about fixing the issues with existing legal research software.
He was the first employee at ROSS Intelligence after the founding team, and believes passionately in the ability of artificial intelligence and legal technology to help lawyers practice law more effectively and more efficiently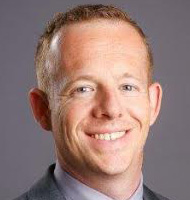 Mark Lefever is a vice president of Sales and Client Management for USI Affinity. He is primarily responsible for clients in Pennsylvania, Texas and Washington, D.C. With 12 years of experience in the insurance industry, Mr. Lefever has extensive knowledge on many different insurance programs. Prior to joining USI Affinity he worked for American Income Life where he gained experience in several different roles. Most notably, Mr. Lefever was a supervising agent and oversaw a team of sales representatives. In this role he oversaw the interviewing of potential hires and training of new hires on American Income Life's products. In addition, he was responsible for the Life and Health program for Pennsylvania.
Mr. Lefever frequently speaks at Pennsylvania and Philadelphia Bar Association events, and other local Pennsylvania Bar Association events on avoiding malpractice claims and the importance of insurance in the legal industry.
Mr. Lefever has a Life and Health Insurance License in Pennsylvania as well as a Property and Casualty License in Pennsylvania. He also holds many non-resident producer licenses for various other states. He graduated from The University of Pittsburgh in Pennsylvania with a Bachelors Degree in Political Science.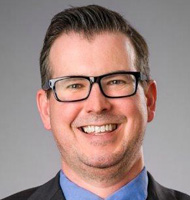 Michael Maschke is the chief executive officer at Sensei Enterprises, Inc. Mr. Maschke holds a degree in telecommunications from James Madison University. He is an EnCase Certified Examiner (EnCE), a Certified Computer Examiner (CCE #744), a Certified Ethical Hacker (CEH), an AccessData Certified Examiner (ACE), and a Certified Information Systems Security Professional (CISSP).
Mr. Maschke is an associate member of the American Bar Association and has spoken at the American Bar Association's TECHSHOW conference on the subject of cybersecurity. He is currently an active member of the ABA's Law Practice Division: Technology Core Group and is on the Fairfax Law Foundation Board of Directors. Mr. Maschke is a 2019 Fastcase 50 award recipient. He is also a co-author of Information Security for Lawyers and Law Firms, (American Bar Association, 2006) and The 2008-2020 Solo and Small Firm Legal Technology Guides (American Bar Association, 2008 – 2020).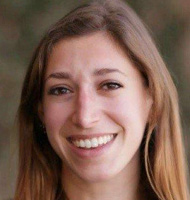 Maddy Martin is the head of growth and education for Smith.ai, which provides law firm communication services, including their virtual receptionist and intake service, web chat, and Keypad cloud phone system. She has spent the last decade growing tech startups from New York to California, and has expertise in digital marketing, small business communications, lead conversion, email marketing, SEO & content marketing, social media, comarketing, affiliate programs, and event marketing.
Ms. Martin is a sought-after speaker on law practice management, law firm responsiveness, professional responsibility, technology and automations, and ethics, especially related to marketing, digital media, and client communications via phone, email, SMS, and website chat.
She has taught CLE courses, both independently and jointly with attorneys, for the Minnesota Bar, Minnesota CLE, Chicago Bar, Illinois Institute of CLE, Lawline, Lorman, ProLaw CLE, and many other highly regarded institutions serving attorneys.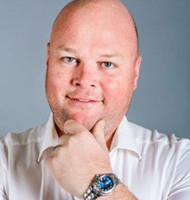 Jack Newton is the CEO and Co-founder of Clio and a pioneer in cloud-based legal technology, Mr. Newton has spearheaded efforts to educate the legal community on the security, ethics, and privacy issues surrounding cloud computing, and has become a nationally recognized writer and speaker on these topics. He co-founded and is President of the Legal Cloud Computing Association (LCCA), a consortium of leading cloud computing providers with a mandate to help accelerate the adoption of cloud computing in the legal industry, and is the author of The Client-Centered Law Firm, a bestseller that's helping law firms thrive in today's experience-driven era.
Mr. Newton has been recognized as EY's Entrepreneur of the Year, and Clio has been recognized with many national and international awards for its culture, management, customer support and rapid growth rate, including Deloitte's Best Managed Companies, Deloitte's Technology Fast 50, and Canada's Most Admired Corporate Cultures. Mr. Newton was also named a 2019 Fellow to the College of Law Practice Management and he sits on the board of ROSS Intelligence, an AI-powered legal research provider, and is an investor and advisor to early-stage legal tech startups. You can connect with him on twitter at @jack_newton.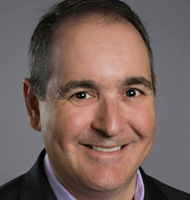 Seth Price, Esq. is an accomplished attorney and transformational thought leader. He is a founding partner and the business backbone of Price Benowitz LLP as well as the founder and CEO of BluShark Digital. Mr. Price took a two- person law firm and scaled it to 36 lawyers in less than a decade. Now he has taken the same digital power that built the firm to create a best in class digital agency focused on the legal sector in BluShark Digital.
Mr. Price has been a frequent lecturer and moderator at some of the largest and most influential law conferences in the United States, speaking on the tools and strategies law firms can use to align their business development with changing consumer habits. He has spoken on topics including but not limited to, how to build a firm, ethics, best practices for firm operations, search engine optimization (SEO), and digital marketing .
Mark Rollins, Esq. began his career as a Covington and Burling Westwood Fellow with Neighborhood Legal Services. Immediately after his fellowship ended in 1997, he started to pursue his passion as a criminal defense lawyer. Mr. Rollins is a member of the Federal court of District of Columbia and the State of Maryland. He has tried over 60 criminal jury trials and thousands of criminal bench trials. He has been on the Criminal Justice Act Panel since 1997. In 1998 Mr. Rollins formed a law partnership with Ada Chan, creating the Rollins and Chan Law Firm.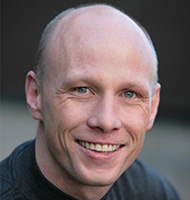 Conrad Saam is the founder of Mockingbird Marketing– an agency delivering advanced online marketing exclusively for the legal industry. He is one of 34 Google Small Business Advisors with a focus on SEO and PR. Prior to Mockingbird, Mr. Saam architected Avvo's ascendancy from concept to legal directory market leader through advanced SEO strategy. He previously ran the marketing team for the widely popular restaurant app, Urbanspoon. He is a frequent guest speaker at Local U, a panelist of David Mihm's Local Search Ranking Factors survey, a frequent speaker on search – including at Mozcon, SMX, SearchFest and Pubcon. He was an early contributor to Search Engine Land's In-House column, has been featured in USA Today, the New York Times and the Huffington Post and is the author of The FindLaw Jailbreak Guide. Mr. Saam holds an MBA from the Ross School of Business at the University of Michigan and tweets @conradsaam.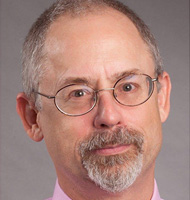 Dan Schumack, Esq. has presented more than a dozen different ethics-focused continuing legal education courses at the D.C. Bar since 2006.
He represents lawyers who need Bar complaint defense in the District, Virginia, or Maryland; law firm partnership agreements (and unwinds); law firm continuity/succession planning; fee dispute arbitration or litigation; and private ethics advice. Mr. Schumack has been court-appointed in the District's disciplinary system to defend the interests of lawyers who are allegedly incapacitated. He has also been appointed to liquidate the files and trust accounts of deceased or incapacitated lawyers.
Mr. Schumack is a member of the D.C. Bar's Legal Ethics Committee and the D.C. Bar's Communities [formerly Sections] Committee. He has also been serving as a civil motions conciliator in Fairfax Circuit Court for more than ten years.
Mr. Schumack has previously served as a hearing committee chair for the District of Columbia's Board on Professional Responsibility and as vice chair of the D.C. Bar's Rules of Professional Conduct Rules Review Committee. He has also served as: Secretary of the D.C. Bar's Board of Governors; a member of the D.C. Bar's CLE Committee; a member of the D.C. Bar's former Practice Management Advisory Service Committee; and as a member of the Board of Directors of the National Kidney Foundation of the National Capital Area. Mr. Schumack is a 1987 graduate of American University's Washington College of Law. He is a member of APRL (the Association of Professional Responsibility Lawyers) and is AV Rated by Martindale-Hubbell.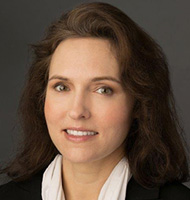 Erika Stillabower, Esq. is a senior legal ethics counsel at the District of Columbia Bar. Since 2013, she has provided guidance to members of the D.C. Bar seeking information on the interpretation and application of the D.C. Rules of Professional Conduct.
Ms. Stillabower contributes to columns on legal ethics that appear in the Washington Lawyer and regularly serves as faculty on MCLE accredited ethics courses. In addition, she provides staff support to the Legal Ethics Committee and the Rules of Professional Conduct Review Committee of the D.C. Bar. In connection with her committee work, she assists in drafting informal chair letters and published Legal Ethics Committee opinions.
Ms. Stillabower previously spent eight years as an associate at a D.C. law firm, where her practice focused on white collar criminal defense and government litigation. In that capacity, she regularly represented clients from a variety of industries, including pharmaceuticals, manufacturing, and banking and financial services, before the United States Department of Justice and the Securities and Exchange Commission. She also developed experience in compliance counseling and the implementation of and adherence to corporate integrity agreements.
Ms. Stillabower graduated from Georgetown University Law Center, where she served as an associate editor of the Georgetown Law Journal.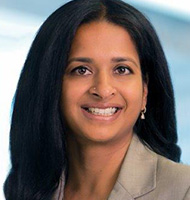 Deepa Sundararaman, a director in Berkeley Research Group's (BRG) Washington D.C. office, focuses her practice in the areas of intellectual property and commercial litigation matters. She has significant experience performing complex financial and accounting analyses in the quantification of damages. Her experience includes disputes brought to federal courts and matters brought before the U.S. International Trade Commission (ITC), and covers a range of disputes involving intellectual property, including allegations of patent and trademark infringement and misappropriation of trade secrets. Ms. Sundararaman is a Certified Public Accountant (CPA) and Certified Valuation Analyst (CVA). She has over seventeen years of experience providing accounting and consulting services to corporations, law firms, and government agencies. In addition to matters involving intellectual property and complex commercial litigation, her engagements have included business valuations, royalty investigations, bankruptcy investigations, regulatory compliance, and statutory audits. She holds an MBA from the University of Maryland, College Park.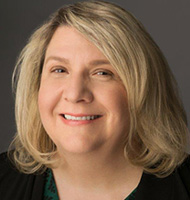 Hope C. Todd, Esq. is the assistant director of Legal Ethics, Regulation Counsel, at the District of Columbia Bar. Since 2006, Ms. Todd has provided legal ethics guidance through the D.C. Bar's Ethics Helpline on the interpretation and application of the D.C. Rules of Professional Conduct. Ms. Todd regularly teaches ethics CLEs and has served on panels for local, national and international audiences. She is a contributing author for the Ask the Ethics Experts and Speaking of Ethics features for the Washington Lawyer.
Ms. Todd is staff counsel to the D.C. Bar Rules of Professional Conduct Review and Legal Ethics Committees and also serves as a staff consultant to the Bar's Global Legal Practice Committee. Ms. Todd is a former member of the ABAStanding Committee on Ethics and Professional Responsibility (SCEPR) (2014 to 2017) and served as the SCEPR liaison to the ABA Commission on the Future of Legal Services. She is a member of the National Organization of Bar Counsel (NOBC) and participates on the NOBC subcommittee on Entity Regulation. She is a member of the Association of Professional Responsibility Lawyers (APRL) and the ABA Center on Professional Responsibility. Before joining the D.C. Bar in 1998, Ms. Todd was in private practice in the state of New York. She is a graduate of the T.C. Williams School of Law at the University of Richmond, and holds a B.A. in public policy from the College of William and Mary.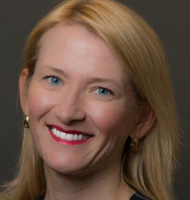 Kristin Tyler, Esq. is co-rounder of LAWCLERK and leads the marketing and business development efforts, with a focus on helping busy attorneys re-think their workflows. She helps attorneys be more productive and profitable and is committed to demonstrating that being a lawyer doesn't have to mean working insane hours and missing out on time doing the things you enjoy with the people you love. Ms. Tyler has been practicing law for more than 10 years and has built a robust estate planning and probate practice. She is known for her work ethic, her integrity and her ability to connect people. As a partner of a mid-size law firm in fabulous Las Vegas, she understands the challenges that her fellow attorneys face in today's fast-paced, rapidly evolving legal industry.
Ms. Tyler has been designated an AV/Preeminent Attorney by Martindale-Hubbell and earned a Top 50 Women of the Mountain States Super Lawyers award in 2017 to 2019. She has been recognized as a Super Lawyer by the Mountain States Super Lawyers Magazine every year since 2014. She is active with several local community organizations and is dedicated to providing pro bono service.