By Debra Bruno
July 16, 2018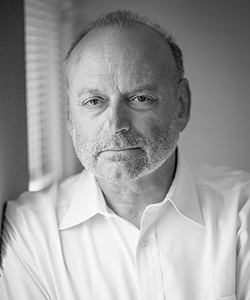 Most litigators have a certain amount of swagger. It's the confidence that allows them to be able to tell a story to a judge or jury, to challenge opponents, and to feel as if their clients deserve, quite literally, their day in court.
So it comes as no surprise that Stuart Newberger has that swagger. In his case, however, it's well earned. Newberger, 64, is the Crowell & Moring LLP partner who won some $40 million for former Beirut hostage Terry Anderson and his family, who fought for and initially won $6 billion for the families of seven Americans killed in a 1989 airplane bombing (although that astronomical number was later reduced), and who won victories in a number of other cases involving victims of terrorism who sought compensation for their losses.
It's not his only work, but these are the courtroom dramas that make headlines. Kenneth Feinberg, best known for his work for the U.S. Department of Justice administering funds to the victims of the September 11 attacks, explains that in a small niche of lawyers who represent victims of terrorism, just two or three have been "pivotal" in finding an avenue for victims of terrorism to sue those responsible for their acts. Newberger is one of them, he says.
After an amendment to the 1976 Foreign Sovereign Immunities Act (FSIA) passed in 1996, victims were allowed to sue, in U.S. courts, countries designated by the U.S. as state sponsors of terrorism. Then, in 2016, the Justice Against Sponsors of Terrorism Act allowed victims to sue countries that didn't fall on the state-sponsored list. That act set up the Justice Department's Victim Compensation Fund, which allowed those with final judgments to be compensated with funds taken from foreign firms that had pled guilty.
So how does a lawyer begin more than 20 years of representing victims of terror? For Newberger, it's a story that builds on reputation and resolve.
Newberger chose the law in part because, as his grandmother told him, "I have a big mouth and could be a lawyer," he says with a chuckle. He also loved legal drama TV shows like Perry Mason, as well as the actor Gregory Peck who played attorney Atticus Finch in the film To Kill a Mockingbird.
During law school at Georgetown University, he worked for the D.C. Public Defender Service, and then as a law clerk for the Justice Department's Civil Division, which was, Newberger says, "a nice way to get an education beyond just reading law books."
He nabbed a clerkship with famed Judge Harold H. Greene of the U.S. District Court for the District of Columbia. Newberger says clerking for Greene was an "amazing experience," not only because of Greene's personal history of escaping Nazi Germany and building a new life in America, but also because the judge had a busy docket, which gave Newberger a range of experiences he could have had nowhere else.
Newberger next became an assistant U.S. attorney, working on national security-related trial and appellate work. That's when he got a call from Terry Anderson, the Associated Press journalist who was taken hostage in Lebanon in 1985 by an Iran-supported group and held for nearly seven years. Newberger initially represented Anderson pro bono in a Freedom of Information Act case, and when Congress amended FSIA in 1996, he represented Anderson in a lawsuit against Iran and won.
That success led to other work from victims who sought damages from Iran, Libya, and Sudan, and which led him to the fascinating case of UTA Flight 772, a plane destroyed in 1989 over the Niger desert, killing 170 passengers and crew, including seven Americans. Newberger first represented Doug Matthews, the American owner of the plane that was destroyed, but he eventually represented the families of the Americans killed in the mid-air suitcase bombing. "I spent 10 years working on that case," he says.
It's a fascinating history, but one that had been lost in the coverage of Pan Am Flight 103, known to the world as Lockerbie, a year earlier, in which several hundred Americans died.
Newberger's gripping book, published just last year, is called The Forgotten Flight: Terrorism, Diplomacy and the Pursuit of Justice.
"I wrote to tell the story that nobody knew about," Newberger says. "I also told it because I wanted to demonstrate to people who have been victims of terror that sometimes you can fight back, and sometimes you can heal, and sometimes you can get emotional closure — and we have the tools to do that."
The book is a complex, multilayered narrative, first describing the successful efforts by a French team led by magistrate Jean-Louis Bruguiere to prove that Libya was responsible for the destruction of the plane, and then detailing Newberger's work to prosecute Libya for damages.
The drama of the trial, and the award by U.S. District Judge Henry H. Kennedy, is one of the more compelling sections of the book, as each family talks about the loved ones they lost, and an expert details evidence that the passengers on the flight probably were not killed instantly, but suffered several minutes of terror as the plane disintegrated and roared toward the Earth. Kennedy awarded $100,000 for each second of terror on the plane as it was shot down, Newberger writes. Since the plane descended for 180 seconds, each victim received $18 million, plus additional funds in compensatory damages and additional judgments against the men who carried out the attack.
It was an award that was far bigger than the settlement for the 1988 Lockerbie flight, which had killed more than 250 Americans and came to roughly $8 million per family.
Ironically, that award became moot in 2008 when President George W. Bush convinced Congress to pass the Libyan Claims Resolution Act, which, as a way of repairing relations with the country, allowed for compensatory damages far less than what Kennedy had ordered. "The President of the United States cut a deal with Qaddafi before he left office, and this diplomatic deal took priority over" the case that Newberger had fought.
In the deal, Qaddafi agreed to turn over $1.5 billion, which the U.S. government used to set up a fund to review the claims of the survivors and distribute the money.
"It took the president of the United States and Congress and the federal court system to turn around what I did," Newberger says. But observers say that the enormous original judgment probably did bring Libya to the settlement table in the end.
Newberger acknowledges that the end result is that today victims of terrorism have an avenue to receive compensation.
Even with all this attention, the terrorism work is less than a third of Newberger's overall load, which includes international commercial arbitration, investment treaty arbitration and non-terrorism-related FSIA work, he says.
That raises an interesting question: What case would Newberger like to be remembered for? "I like to think the best is yet to come," he says. There's a trial in July involving Pakistan, he says, that might get a few headlines. Stay tuned.