D.C. Council Rejects Proposal to End Eviction Moratorium
May 25, 2021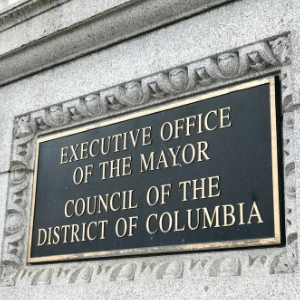 On May 18, the D.C. Council voted to maintain the city's eviction moratorium. The moratorium protects tenants from eviction for nonpayment until 60 days after the public health emergency (which the Mayor just extended to July 25) ends. The bill would have allowed eviction filings to resume on July 1. The Council is likely to reconsider the eviction filing moratorium when it meets again in June. In the meantime, the Pro Bono Center is fielding calls every day to ensure that D.C. residents can continue to live in safe and affordable housing.
The Pro Bono Center is working with tenants to navigate the STAY DC application process. STAY DC is the city's new financial assistance program to repay back rent and utilities that accrued during the pandemic. Tenants can receive up to 18 months' worth of assistance dating back to April 2020 and pay up to three months going forward. Federal assistance for the program expires in September, so tenants are encouraged to apply as soon as possible.
"If we can reduce the number of tenants with rent debt, we can reduce the number of tenants who will face eviction when the moratorium ends," says Pro Bono Center Housing Managing Attorney Gabriella Lewis-White. "With some improvements in the program, starting with the website, STAY DC can help keep people in their homes."
While hoping to minimize the impact of the looming eviction crisis, the Center is also helping tenants seal their eviction records under the District's temporary legislation and supporting proposed permanent legislation allowing eviction records to be sealed. D.C. tenants living on low incomes face extraordinary challenges in obtaining safe, affordable housing. According to the National Low Income Housing Coalition, there are about 50 affordable units available in D.C. for every 100 renters that qualify as "extremely low income."
In D.C., eviction records create an additional barrier to affordable housing. A study by Georgetown University McCourt School of Public Policy notes that landlords often deny applicants based on the mere presence of an eviction filing on their record, regardless of the case's final disposition. The Eviction Record Sealing Authority Amendment Act of 2021 would mean that eviction records would no longer be generally available to the public.
Finally, to prepare for the wave of evictions to come, the Center is providing landlord-tenant trainings to equip volunteer attorneys with the skills they need to help D.C. residents in need. As the District faces this crisis, volunteer lawyers will be essential to helping our neighbors avoid homelessness.