2018–2019 D.C. Bar Pro Bono Center Annual Report
Transforming Lives Together
2018-2019 D.C. Bar Pro Bono Center Annual Report (To view the 2018-2019 D.C. Bar Pro Bono Center Annual Report in PDF form, please click here.)
The D.C. Bar Pro Bono Center transforms lives by delivering pro bono legal help where and when the community most needs our help. With the generous support of our donors and more than 1,500 dedicated volunteers, we operate clinics, projects, and resource centers that transform lives. Here are the Pro Bono Center's key accomplishments last year (July 1, 2018 through June 30, 2019):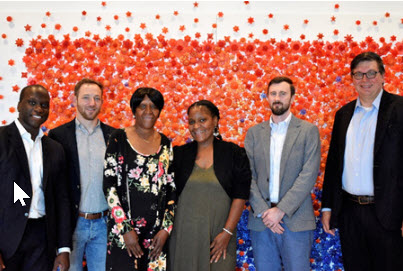 Representation Clinics & Projects
We help individuals and families in critical need of legal help by placing their cases for pro bono representation with our attorney volunteers and our own staff attorneys. We placed 699 cases for either full representation or limited scope representation in 2018-2019.
Advocacy & Justice Clinic: 252 cases placed and mentored
Attorneys of the Day (Housing): 378 clients served
Bankruptcy Clinic: 41 cases placed and mentored
Housing Right to Counsel Project: 28 cases placed and mentored
Saturday Neighborhood Clinics
Recognizing that people often require only brief services to solve their legal problems, we give individuals the opportunity to meet with a pro bono lawyer for free legal information, brief advice, and referral to our full representation clinics, including our Advocacy & Justice Clinic and Bankruptcy Clinic, or another legal services provider. Our brief advice clinics serve as safety nets for the entire community.
Advice & Referral Clinic: 1,559 clients served
Immigration Legal Advice & Referral Clinic: 194 clients served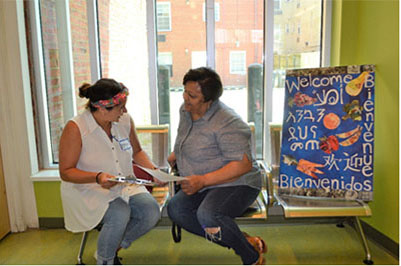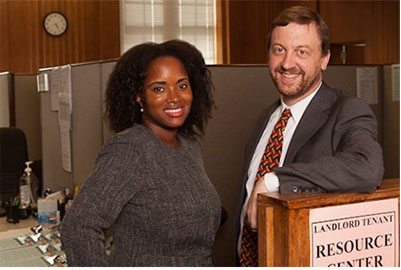 D.C. Superior Court Resource Centers
Since 2004, we have worked closely with the Superior Court of the District of Columbia to give individuals the opportunity to meet with an attorney volunteer just steps away from the courtrooms where their cases will be heard. To that end, we operate two court-based resource centers to help pro se litigants avoid eviction and stop debt collection harassment.
Consumer Law Resource Center: 394 customers served
Landlord Tenant Resource Center: 4,006 customers served
Nonprofit & Small Business Legal Assistance Programs
Our Nonprofit & Small Business Legal Assistance Programs provide legal information, representation, and training to community-based nonprofits that provide critical services and small businesses that strengthen the economic life of D.C. neighborhoods.
Nonprofit Legal Assistance Program: 1,164 nonprofits trained; 551 attorneys trained to help nonprofits; 82 nonprofit clinic attendees; and 67 nonprofits matched with pro bono counsel
Small Business Legal Assistance Program: 452 small businesses trained; 445 small businessowners assisted; and 302 attorneys trained to help small business.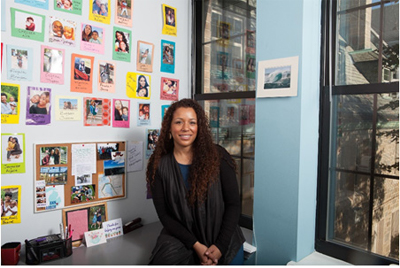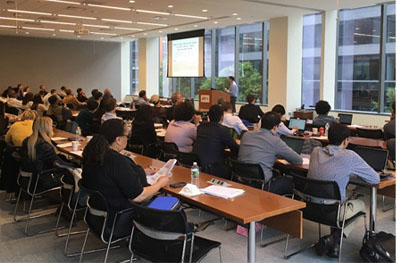 Resources & Training
To make our services as accessible as possible to individuals struggling with legal issues, we provide free legal information online and by telephone. We train attorneys to transfer their expert skills to those areas of the law most applicable to people living in poverty. We also equip our volunteers with high-quality in-person trainings, online resources, and pro bono opportunities.
LawHelp.org/dc: 116,175 pageviews per month
Legal Information Help Line: 13,032 callers assisted
Probono.net/dc: 8,245 memberships
Pro Bono Training Program: 615 attorneys and legal assistants trained
Our Supporters
The Pro Bono Center relies on the continuing support of our generous individual, law firm, foundation and corporate donors. Our donors are recognized in our printed annual report and below.
Pro Bono Center Donors