Meet President-Elect Candidate Shaun Snyder
March 27, 2023
The D.C. Bar's 2023 general and Communities elections will run from April 28 to June 1. Eligible voters will receive an email link to their ballots via Survey & Ballot Systems, an independent vendor administering the elections. Voting will be held exclusively online.
Results of the elections will be announced on the Bar's website and during the 2023 Celebration of Leadership on June 22.
Here, get to know Shaun Snyder, one of two candidates running for D.C. Bar president-elect for the 2023–2024 term. The president-elect serves for one year before becoming president, and then continues in office a third year as immediate past president.
---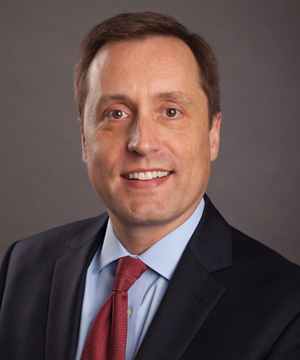 Shaun Snyder has served the D.C. Bar in various capacities over the past few years and, if elected president, he intends to leverage that knowledge of how the Bar operates to continue to advance the organization's mission.
"I have seen how the Bar operates from the inside, and I have the connections with leaders within and outside the Bar to ensure that our Bar continues to be a model for other bars. My prior and current leadership experience, my work running a membership organization, and my knowledge of the Bar's operations give me a unique perspective," he says.

Snyder is executive director of the National Association of State Treasurers, one of many positions he has held in the public service and association/nonprofit sectors. Snyder previously served as COO of the American Psychiatric Association, COO and interim director of the D.C. Department of Health, special assistant to the general counsel at the U.S. Department of Housing and Urban Development, and legislative counsel for the D.C. Council.
At the D.C. Bar, Snyder has served as treasurer since 2020 and has also sat on the executive, budget, and finance committees of the D.C. Bar Board of Governors. Member engagement and access to justice are central to Snyder's platform. He says the two are related.
"Step one is to engage more members, bring more people into the fold who will be active in the Bar in any capacity. That then translates into having more people who are willing and able to advance access to justice goals," Snyder says. "How do you connect those two pieces? That's what I want to focus on."
As head of the National Association of State Treasurers, a membership group that was historically dependent on in-person engagement, Snyder led efforts to transition the organization's operations online during the pandemic. Now that member participation habits are shifting, he says organizations must consider "what can we do in person, what should we do virtually?"
"There's a ton of value that you have from in-person events, but how do you complement that with virtual activities without undermining in-person? Those virtual activities can add value because you can find ways to bring in people for whom travel or scheduling might otherwise be a barrier. Virtual opportunities to provide pro bono service can dramatically increase the number of people served," he says.
Snyder points to his background in public service and association management, and his current roles at the Bar, as evidence of his qualifications for the position of Bar president. "Member growth and engagement, that's what I do every day for a living, and I would be bringing that knowledge and experience to bear in the role as an elected official at the Bar," he says.
Snyder holds an MBA from George Washington University and a JD from Georgetown University Law Center. He was named a Certified Association Executive by the American Society of Association Executives.