Environmental Law Experts Identify Ways to Serve the Community
November 01, 2022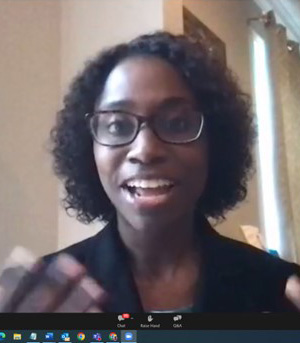 Environmental justice is a dynamic field because it encompasses everything from environmental protection to racial and social justice issues, said Christine Appah, an environmental justice and climate attorney, at the October 25 webinar "How to Find Pro Bono Work That Helps the Environment."
The program, presented by the Washington Council of Lawyers and the D.C. Environment & Energy Associations, was part of a series of events celebrating D.C. Pro Bono Week 2022. Ariel Solaski, litigation staff attorney with the Chesapeake Bay Foundation, served as moderator.
"The beauty of environmental justice is that it centers [around] the voices of people who often have been disenfranchised," Appah said. "It really places a tremendous amount of value on lived experiences." Appah advocated using the community lawyering model in approaching environmental legal matters.
"As lawyers, we're trained to come in, assess the situation, find out what needs to be done, get it done, then move on to the next one," said Appah, an adjunct professor at the Benjamin N. Cardozo School of Law. "But community lawyering requires lawyers to … step out of the driver's seat and ride in the passenger seat to help people get to where they want to go by providing capacity building and whatever it is in the lawyer's toolbox."
"Clients need to feel empowered and independent and as a change agent within their own community. You want to make sure that [the changes] are sustainable, because they're still living in the community," Appah added.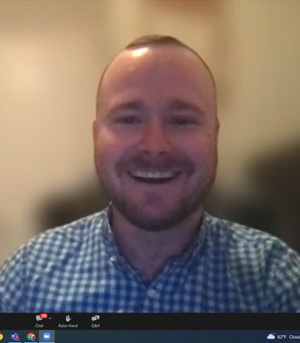 Offering an example of community lawyering, William Halnon, staff attorney and outreach/engagement coordinator at the Chesapeake Legal Alliance (CLA), said his organization is working with a community in Lothian, Maryland, which has been dealing with industrial and municipal pollution sources.
"We've been implementing a wholesale strategy to investigate local zoning and land use controls and state pollution permits to address permit noncompliance and a lack of zoning protection for that community," Halnon said.
Another example is work by Green Pro Bono, which connects nonprofits and social entrepreneurs with free legal assistance in addressing climate change issues. Abbey Doyno said Green Pro Bono is currently assisting a community organization on issues with lead in the area's drinking water.
The community had worked with other lawyers in the past, but Doyno said those attorneys did not prioritize the community's interests. When Green Pro Bono stepped in, Doyno said the organization was sensitive to how its lawyers would be received by the community.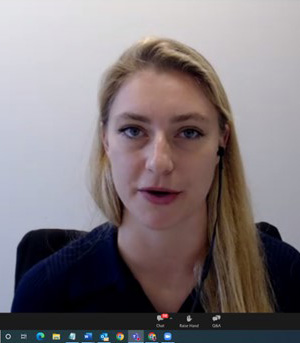 "We worked with individuals from the community organization to identify an ideal candidate for a pro bono attorney. And we ended up coming up with an idea that a pro bono attorney needed to be . . . committed to the organization as a whole, not just for specific legal requests," Doyno said. "We designed this idea of an assistant pro bono lawyer who would then oversee other [attorneys] who had particular expertise that may be needed by a community organization."
Although environmental law cases tend to have long life cycles, the panelists encouraged attendees to consider volunteering regardless of whether they have prior experience in this area of law. "Historically, some of our volunteers are hesitant to take on some of these land use cases because they are not familiar with them," Halnon said. "We launched a webinar series, 'Learning Land Use,' which is designed to encourage both volunteer attorneys and laypersons to take part in influencing land use decisions in their communities in a meaningful way."
Even law students can engage in environmental law pro bono work, Doyno said, citing Green Pro Bono's opportunities designed for law students. "We have a few law school clinics that we work with to design a more research-based project that could take an entire semester," she said. "Oftentimes, Green Pro Bono is more of the client in that situation."
"I think [being] in law school is a wonderful time [to start a project] because you can get the support that you need," Appah said. "There's often already a clinic infrastructure in place. But if you see something in your local community, and there is not a current legal model or someone already working on it, that's a time to really [pull up] your sleeves and think of ways that you can do it."