D.C. District Court Judge Gladys Kessler, Who Held Big Tobacco to Account, Passes Away
March 24, 2023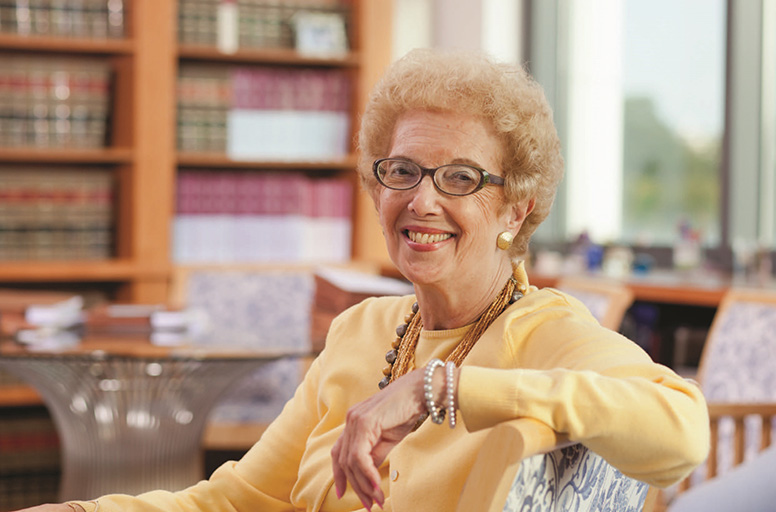 Judge Gladys Kessler, who served 17 years on D.C. Superior Court and 23 years on the U.S. District Court for the District of Columbia, died on March 16 from complications arising from pneumonia. She was 85.
A graduate of Cornell University and Harvard Law School, Kessler left a career as a public interest attorney when she was appointed D.C. Superior Court associate judge by President Jimmy Carter in 1977. Kessler served as presiding judge of the court's family division from 1981 to 1985.
In 1994 President Bill Clinton appointed Kessler to the D.C. District Court, where she ruled on landmark cases relating to tobacco companies, the Affordable Care Act, terrorism, and the treatment of detainees at Guantánamo Bay. She assumed senior status in 2007, continuing to serve on that court until her retirement in 2017.
In a 1,682-page opinion in United States v. Philip Morris (2006), Kessler held that tobacco companies were liable for violations of the Racketeer Influenced and Corrupt Organizations Act by engaging in a 50-year scheme of "deceiving smokers, potential smokers, and the American public about the hazards of smoking and second-hand smoke, and the addictiveness of nicotine."
American University Washington College of Law professor Brenda V. Smith, who clerked for Kessler from 1984 to 1986, described the late judge as a groundbreaker. "She was not an incrementalist," said Smith, who maintained a close relationship with Kessler after her clerkship. Kessler conducted Smith's marriage ceremony and was godmother to Smith's children.
Smith said Kessler was an inspiration and a stalwart supporter of her work, which has focused on the sexual abuse and unfair treatment of women in custodial environments. Kessler inspired many others to address injustice.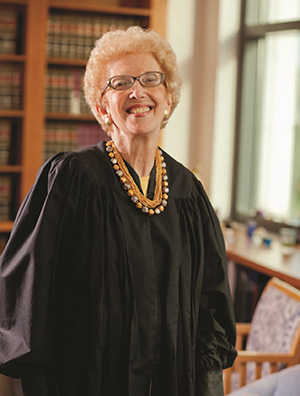 "When you talk to any number of her clerks, you will find people who are deeply embedded in institutional change," Smith said. "Her leadership really emboldened, inspired, and gave permission to generations of not just female law clerks, but of all her clerks, to want to go on and change the world."
Family law attorney Michele Zavos clerked for Kessler for about four months in 1981, finishing another clerk's term. The abbreviated experience still left a deep impact. "I have a lot of respect for her. She had a big effect on me as a lawyer," Zavos said.
"It was important to her to be a mentor to other women lawyers, and to use the law for good, within the limits of the law. That was something we often discussed," added Zavos, who was recognized by the D.C. Bar in 2019 with its William J. Brennan Jr. Award for her work developing legal protections for families, including those headed by same-sex couples.
In a statement released following Kessler's passing, former D.C. District Court Chief Judge Beryl A. Howell described Kessler as a "pioneer in the women's movement, a compassionate and brilliant jurist, a wise mentor to her colleagues, and a good friend," going on to recount her accomplishments, including her service on the Executive Committee of the ABA's National Conference of Federal Trial Judges and as a member and chair of the D.C. Commission on Judicial Disabilities and Tenure.
Superior Court Chief Judge Anita Josey-Herring also recalled Kessler as "a role model, mentor, teacher, and student — and above all else a good person. Judge Kessler was a true trailblazer, paving the way in and outside the legal community for so many of us [who] followed in her path. Her legacy here is real and will continue for generations to come."
Kessler cofounded the Women's Legal Defense Fund (now the National Partnership for Women & Families) and Our Place DC. She served as president of the National Association of Women Judges from 1983 to 1984.
Kessler was married to Arthur Mackwell, who died in 2013, and is survived by five stepchildren, five grandchildren, five great-grandchildren, and a great-great-granddaughter.