Search
Search Disciplinary Decisions by
Attorney Name
Search Disciplinary Decisions by
Date Range
Search Disciplinary Decisions by
Keyword
Thomas McCarthy
Docket No. 2021-D106
Decisions
DCCA Opinion (November 23, 2022)
Summary: In re Thomas McCarthy Jr. Bar No. 996764. November 23, 2022. In a reciprocal matter from Maryland, the D.C. Court of Appeals imposed reciprocal discipline and disbarred McCarthy, nunc pro tunc to November 14, 2022. In Maryland, McCarthy was found to have neglected a client's appeal, failed to keep the client apprised of the representation status, misrepresented that he would have the appeal reinstated, engaged in the unauthorized practice of law, and knowingly failed to respond to Maryland disciplinary inquiries.
DCCA Order (September 21, 2022)
Summary: McCarthy was suspended on an interim basis based upon discipline imposed in Maryland.
To search for additional disciplinary cases involving this attorney, click here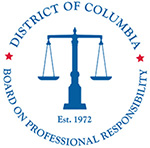 Board on Professional Responsibility
430 E Street NW
Suite 138
Washington, DC 20001
Phone: 202-638-4290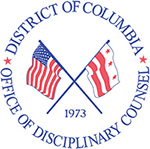 Office of Disciplinary Counsel
District of Columbia Court of Appeals
515 5th Street, NW
Building A, Suite 117, Washington, DC 20001
Phone: 202-638-1501
Fax: 202-638-0862