Professional Growth
Long-Term COVID Disability, Pay Transparency Among Top Issues for Employment Lawyers
November 10, 2023
Pay transparency, long-term COVID-related disability, and discrimination in mass layoffs were among key discussion points at the D.C. Bar's annual "Changing Currents in Employment Law" program in late October, moderated by the Employment Law Group managing principal R. Scott Oswald.
Pay Transparency
On pay discrimination, Crowell & Morning LLP partner Sadina Montani and Katz Banks Kumin LLP partner Colleen E. Coveney traced the evolution of laws designed to ensure equal pay, including the Equal Pay Act of 1963, Title VII of the Civil Rights Act of 1964, and the Lilly Ledbetter Fair Pay Act of 2009.
These laws have been helpful in narrowing the gender-based pay gap, but more work is needed, Montani said. "Women are paid on average 82 cents on every dollar that a man earns. And when you break that down in terms of race and ethnicity, the numbers are even worse," she added. "In the District, Black women make 50 cents on the dollar [compared to] white men."
Coveney said one of the main reasons why pay disparity continues is the lack of transparency. "If information about pay is not known to an employee, then it's difficult for an employee to file a case for pay discrimination," she explained.
Originally, pay transparency laws started out as speech protection laws allowing employees to speak to colleagues about pay without facing retaliation. "You're free to ask your colleagues about pay, but there is no obligation for them to tell you," Coveney said. "Talking about pay is still considered taboo. It's an uncomfortable thing to get into. These laws have been helpful, but I don't think they've moved the needle a ton."
More recently, there has been an emergence of state laws that place more of an affirmative obligation on employers to provide pay scale information.
For example, "disclosure upon request" laws obligate employers to supply pay range information when employees ask. On the other end of the spectrum is proactive disclosure of pay information. Coveney said that a lot of states have started to enact these laws, which require employers to post salary ranges in job postings.
Colorado led the way with its pay transparency law that went into effect in 2021, according to Montani. Other states that have passed similar laws include California, Connecticut, Maryland, Nevada, New York, Rhode Island, and Washington.
Washington, D.C.'s wage transparency law took effect in 2015. Since then, there have been efforts to amend the statute to align it more with affirmative disclosure laws.
"If passed, there would be a provision that would require employers to provide applicants information about the minimum and maximum projected wages in a job listing," Coveney said. "It would also require employers to disclose to applicants the schedule of benefits, including bonuses, stocks, bonds, options, and equity in ownership that employees may receive."
COVID Disability Issues
An employment law issue that arose in the post-pandemic world involves disability benefits and reasonable accommodation for employees with long-term COVID symptoms.
According to the Centers for Disease Control and Prevention, "Long COVID can include a wide range of ongoing health problems," with symptoms ranging from fever and fatigue to shortness of breath and pain that could last weeks, months, or years.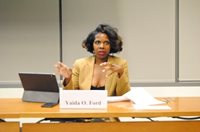 Yaida O. Ford, principal at Ford Law Pros P.C., said these symptoms present challenges for individuals seeking protection under the American With Disabilities Act (ADA) of 1990. "Then there's reasonable accommodation, which is really where the battle is won or lost," Ford said. "That has to do with the adjustments an employer has to make."
Among the relevant cases is Brown v. Roanoke Rehabilitation & Healthcare Center, in which an Alabama-based plaintiff was fired for failing to report to work on day 13 of her 14-day isolation and subsequently sued her employer for an ADA violation. The court denied the motion to dismiss brought by the employer, arguing that the plaintiff's laundry list of symptoms qualified her as an individual with an actual disability.
Another case is Gray v. Winco Foods, LLC, involving a store manager who failed to reopen the store's bulk foods department during the pandemic and did not properly handle accommodation requests of employees with COVID. After he was fired, the plaintiff brought a claim under the ADA and Family Medical Leave Act. A Texas district court dismissed the case, stating that the plaintiff did not point to any evidence showing that he or any of his coworkers suffered from long-term COVID.
"The thing that we are seeing in courts and regulatory guidance is that long-term COVID disability lasts for months," according to Nathaniel M. Glasser, a member of Epstein Becker & Green, P.C. "But when the plaintiff can only demonstrate that [they] suffered acute symptoms, that is generally not going to be sufficient for coverage."
"A lot of these cases are very new. We will see lots of different opinions and decisions on what is long-term COVID," Ford said. "I can just foresee it. When does long COVID constitute a disability?"
Ford said most employers fail to thoroughly discuss with an employee what is considered reasonable alternative accommodations if someone is suffering from long-haul COVID.
"They typically cannot show that they engaged in sufficient amount of interactive process or conversation with the employee who is requesting accommodation to establish that they have done it good faith," Ford said. "And a lot of decisions are favorable for plaintiffs on this issue."
Discrimination in Mass Layoffs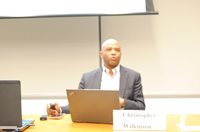 On the panel discussing bias claims in mass layoffs, Bachman Law principal Eric Bachman and Perkins Coie LLP senior counsel Christopher Wilkinson focused on two of the most relevant laws: Title VII of the Civil Rights Act and the Age Discrimination in Employment Act (ADEA).
Two of plaintiffs' most common discrimination claims under ADEA are disparate treatment and disparate impact. Disparate treatment is intentional, whereas disparate impact involves unintentional bias, Bachman explained. "Most common examples of [disparate impact] are a college degree requirement or a height requirement," Bachman said. "[The employer] may not have intended for [those requirements] to be discriminatory, but they still disproportionally exclude certain groups."
Identifying the specific employment practice that is causing disproportionate harm is crucial in disparate impact discrimination cases, Bachman said. "An example could be a company saying, 'We're going to lay off some employees. And we are going to base that layoff criteria on who is proficient in using TikTok.' You're probably going to see some allegation that this criteria disproportionally harms older people," he said.
In turn, an employer would need to demonstrate that the criteria in question has a business necessity. "An example would be if you're in a warehouse situation and the [employee] has to be able to do heavy lifting to do the job," Bachman explained. "Maybe it has a disparate impact, but it's required for [business]."
Individual discrimination under the disparate treatment theory is often seen in reduction in force (RIF) cases, according to Wilkinson. Oftentimes, someone within the protected class under Title VII is terminated and then replaced by someone not listed within the protected class, and the evidence proves that the terminated person was not treated neutrally, Wilkinson said.
Wilkinson also discussed pattern and practice cases, which are often brought to court through the use of statistics. While statistics are useful, "you have to bring hard, cold anecdotal facts to life," he added.
The panelists also offered several tips for employers considering mass layoffs. Strategies include planning each step of the RIF process with an appropriate timetable, conducting a robust disparate impact analysis, vetting public comments of company officials for problematic statements, and making sure severance agreements comply with the Older Workers Benefit Protection Act.