Search
Search Disciplinary Decisions by
Attorney Name
Search Disciplinary Decisions by
Date Range
Search Disciplinary Decisions by
Keyword
Harry Tun
Docket No. 19-BD-019
Decisions
DCCA Opinion (December 22, 2022)
Summary: Not yet available.
Board Report and Orders (February 2, 2022)
Summary: In re Harry Tun. Bar No. 416262. February 2, 2022. The Board on Professional Responsibility recommended that the D.C. Court of Appeals disbar Tun for his perjurious and dishonest failure to disclose professional discipline on six attorney renewal applications he filed with the U.S. District Court for the District of Maryland. The board based the disbarment on the underlying misconduct and Tun's continuing and intentional dishonesty about his own discipline. Tun violated Maryland Rules of Professional Conduct 19-303.3(a)(1) (knowingly making a false statement of fact or law to a tribunal); 19-308.4(b) (committing perjury in violation of 18 U.S.C. § 1621 and Maryland Code, Criminal Law, § 9-101, a criminal act that reflects adversely on his honesty, trustworthiness, and fitness as a lawyer); 19-308.4(c) (engaging in conduct involving dishonesty); and 19-308.4(d) (engaging in conduct prejudicial to the administration of justice).
To search for additional disciplinary cases involving this attorney, click here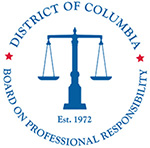 Board on Professional Responsibility
430 E Street NW
Suite 138
Washington, DC 20001
Phone: 202-638-4290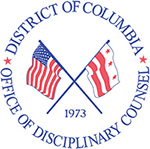 Office of Disciplinary Counsel
District of Columbia Court of Appeals
515 5th Street, NW
Building A, Suite 117, Washington, DC 20001
Phone: 202-638-1501
Fax: 202-638-0862