Shipping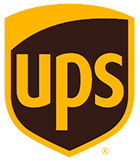 The D.C. Bar is proud to bring its members valuable discounts on the products and services they need the most. Take advantage of competitive rates available on UPS® shipping services.
D.C. Bar members can receive these discounts even if you already have a UPS account. Whether you need your documents or packages to arrive the next day or are looking for an affordable shipping option, UPS understands the importance of speed, reliability, and cost. Plus, the more you ship, the more you can save.
Click here to enroll and start saving today. For more information, call (1-800-636-2377).
The District of Columbia Bar works to obtain discounts on a variety of products and services for D.C. Bar members. Members should fully evaluate each product or service to determine its suitability for the member's particular purpose. In some instances, The D.C. Bar may receive non-dues royalty revenue from products and services purchased by members; however, the D.C. Bar makes no representations, warranties, endorsements or recommendations containing any of the products or services listed.